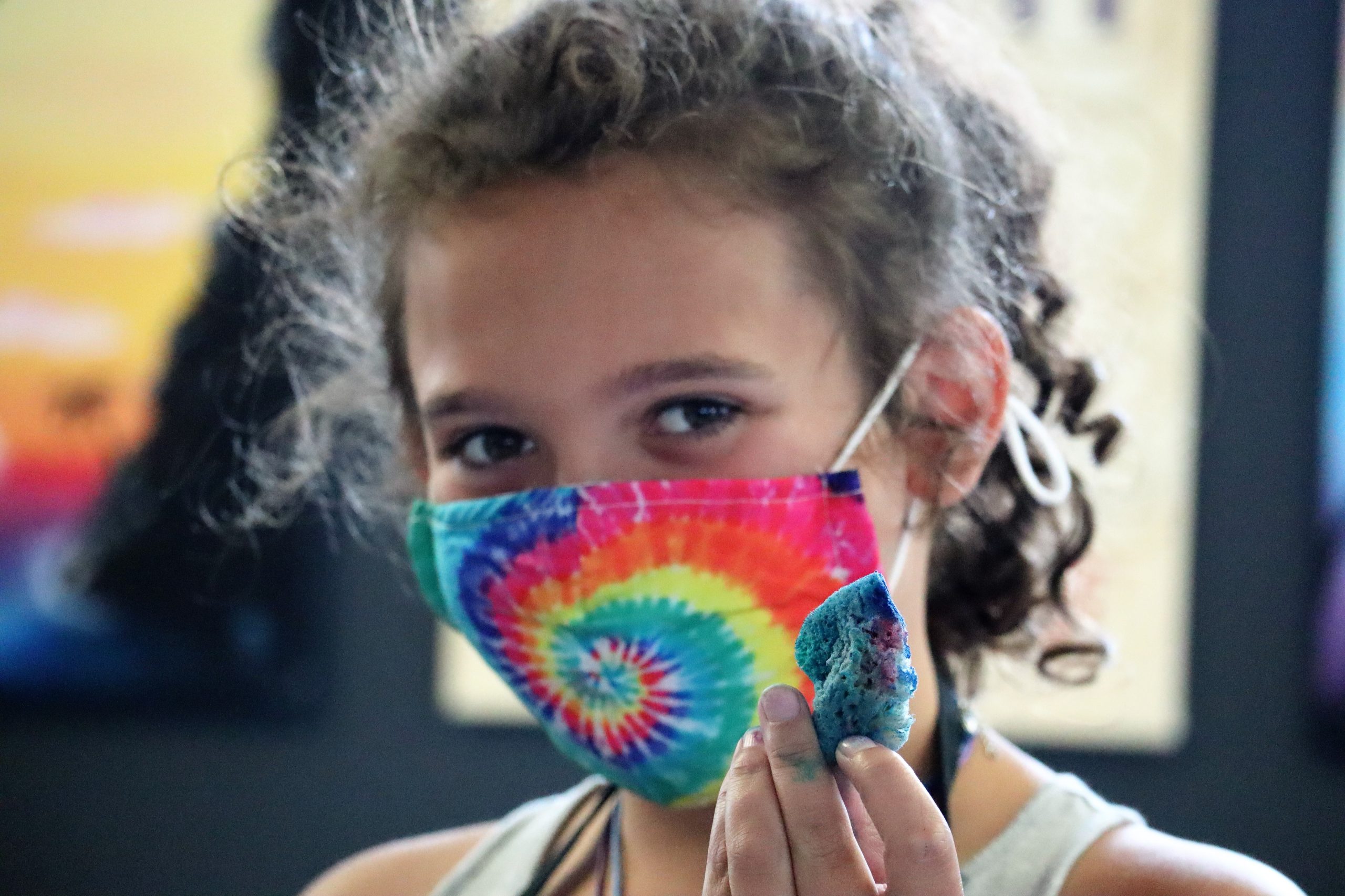 This week, local business, Create and Sip launched their first Space Camp! Children, 8 and older, participated in the out-of-this-world camp. Crystal Unrue, artist and owner of Create and Sip, says, "My idea for space camp was based on the new Space Force that was just started as part of our military."
However, it's not the kind of camp you might think. In this Space Camp, kids focus on doing space themed art activities. Unrue says the camp uses various mediums during the camp such as resin pouring, acrylic pouring, jewelry making, designing a galaxy T-shirt, and doing a Star Wars painting. Unrue adds, "Who doesn't love stars and galaxies?"
Aleesa Hartt said she enrolled her daughter Bella in Space Camp because her daughter loves art! Jill Kraack, Rylee's mother, said, "We did this last year and she loved it. Space is her favorite thing." While the participants worked on their shirts, Alana Sikes said she liked how the colors of her shirt blended and matched so well. Bella Hartt said, "My plate is a giant mess because I mixed so many colors." Both girls seemed to love this stellar camp!
Rylee Kraack has been to four of these camps saying, "I really like art and I like to show my family the things I make." Regarding the acrylic pours, Shaeli Sikes says, "It was a lot of fun, I have never done anything like it." She adds that it was very abstract. Kyra Phelps, who assists at the studio, says, "I like seeing all of their creations. Every single project is unique."

If you are looking for a fun, themed experience like this for your kids, you can find more information at https://www.createandsipstudio.com/ It's a great way for them to learn new things, unplug, and make new friends. As a bonus, parents can also get a little "space" as well.