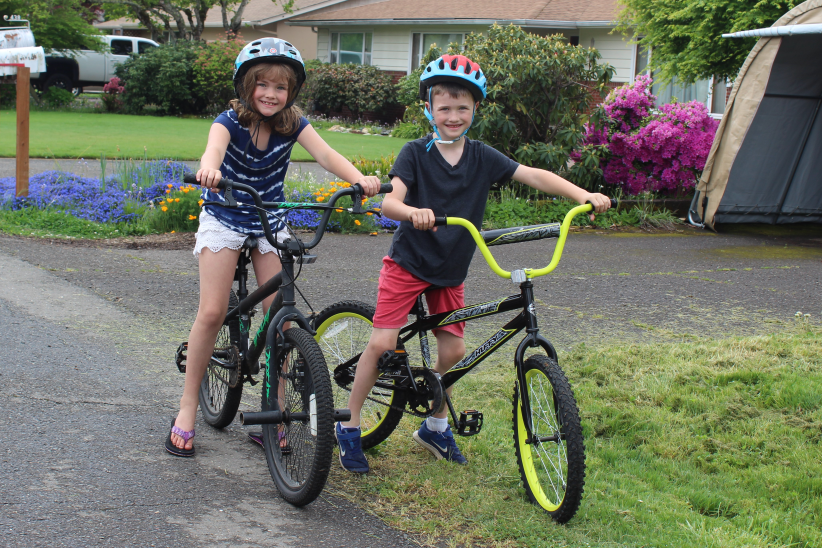 Due to school closures, kids are riding their bikes around Roseburg more often than usual. This is a great way to get exercise, but not everybody knows how to ride a bike responsibly and safely. Here are some fun tips and tricks for bike safety!
According to "exchange.aaa.com" here are some ways to stay safe and healthy.
ALWAYS WEAR YOUR HELMET! If you fall it will help keep you from getting injured.
Do not wear headphones while riding.
Keep both hands on the handlebars, except when signaling.
Keep both feet on pedals.
In a group, ride single-file, with the flow of traffic.
Wear a brightly colored helmet and retro-reflective material on your clothing.
Use the correct hand signals for making turns.
There are your tips. To stay safe, bikers and drivers need to be aware of their surroundings!