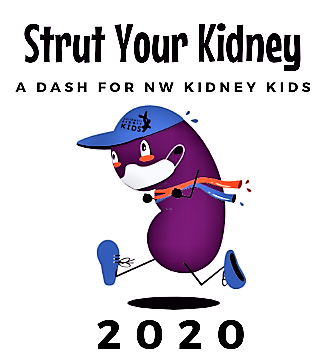 Sign up NOW for the fun run tomorrow! https://runsignup.com/Race/OR/Portland/StrutYourKidney
This fundraising drive features the "Strut Your Kidney" Fun Run at Umpqua Sand & Gravel @ 9am on Sept. 20.
Devree Guido is a fierce, 7-year-old girl from Roseburg who is trying to raise awareness and funds for Northwest Kidney Kids (NWKK). She has now raised an astonishing $2,800 out of her goal of $5,000. Help her exceed her goal now at https://runsignup.com/teamdevree.
Mackenzie Kerper, camps and programs coordinator, at Northwest Kidney Kids, said, "Strut Your Kidney is a way for our Kidney Community to raise awareness regarding kidney disease, our organization, and the work that we do."
Your donation will help empower Devree and kids like her to reach their full potential. All proceeds raised will go to Northwest Kidney Kids, the only organization supporting children with kidney disease and their families in the Northwest.
Northwest Kidney Kids was founded in 2006 to provide support and education to children with chronic kidney disease and their family members. Their mission is to offer encouragement and support to children and their families battling the chronic disease. The NWKK website states "We provide prevention services, educational programs and group activities that empower Kidney Kids to take charge of their health, embrace their future, and achieve lifelong success."
Kerper said, "What the public needs to know about NWKK: These kids are truly warriors! They have fought some tough battles throughout their lifetime already, and that's just the beginning. They will be battling kidney disease for the rest of their lives, there is no cure."
The NWKK website specifies, "Our Vision is to see every child living with kidney disease thrive." Their hope is to teach kids how to take charge of their health, manage their condition, and embrace their future. We strive to build a supportive community where families feel nurtured and encouraged.
Their goal is to provide a safe, caring environment where everyone in the kidney kid family can learn, grow, and realize their potential. Kerper said, "We empower kids by showing them that they are not alone and that they can make it through this."