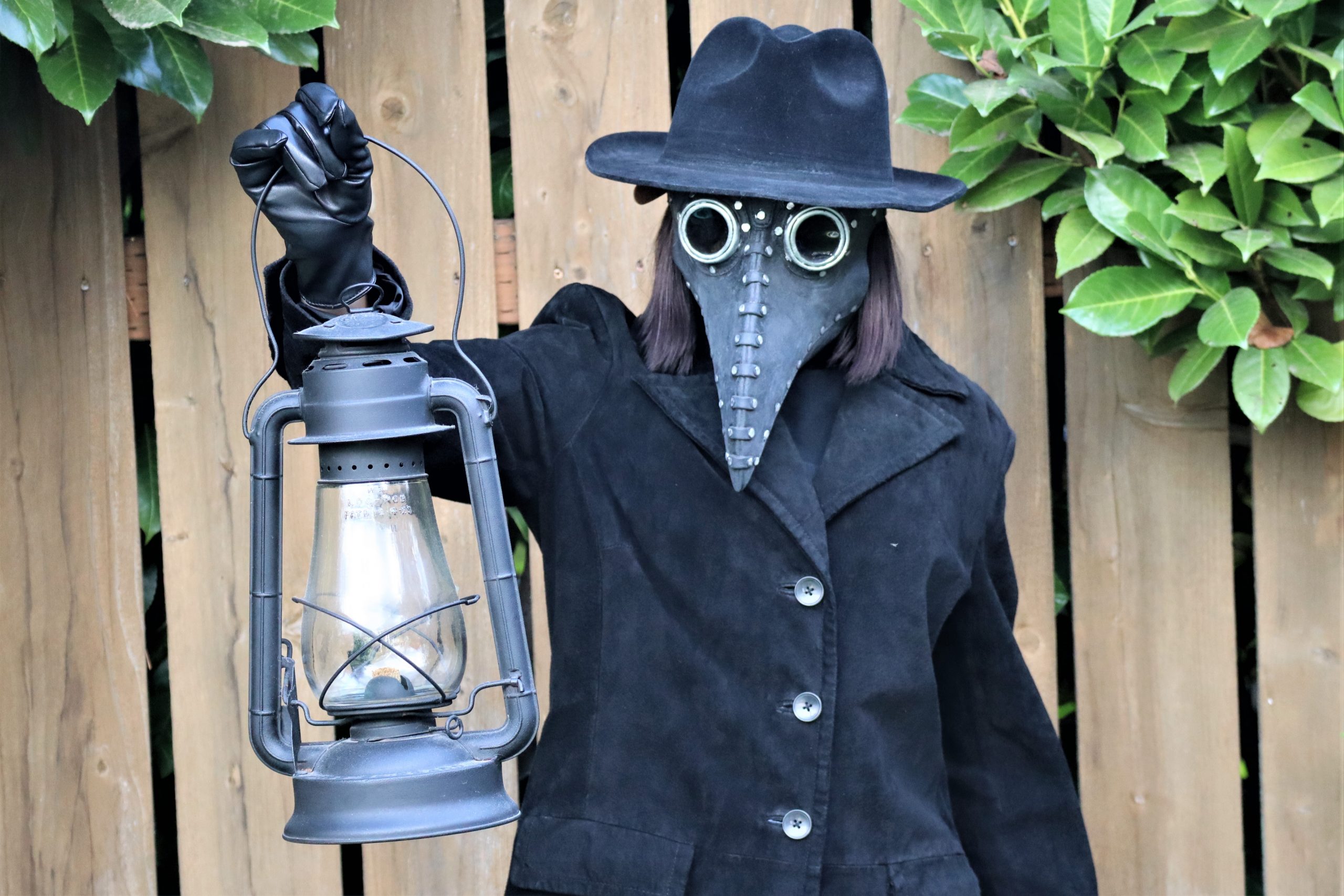 You may be wondering, "What am I going to be for Halloween?" Whether you are staying in or going out, Halloween is a great time to dress up and have some fun. Here are some ideas that will help you to find a ghoulishly good costume.
For your look, you may want to go with something trendy. Get out your animal prints and flower crowns and dress up like Carole Baskin from Tiger King. Or grab a mullet wig and a sequined jacket and go as Joe Exotic.
Other outfit ideas that are trending because of COVID-19 are dressing as an old-time plague doctor or wearing a Haz-Mat suit. You can also easily incorporate your mask by dressing as a doctor or dentist. Dressing like a giant roll of toilet paper is another humorous idea that reflects 2020.

Also popular this year is dressing up as "A Karen." All you need is a wig and a T-shirt that reads, " Can I speak with your manager?"
You could also dress as your favorite influencer or celebrity. Some people are dressing up as postal workers to show appreciation for these essential workers nearing the election. You may even want to dress up as your favorite politician.
It doesn't have to cost you an arm and a leg for your costume to be spooktacular. You can go to a thrift store to pick out accessories for your monstrous masquerade. Recycling costume pieces from past years can help save some bones.
Whatever you decide to wear, make sure it's comfortable. If you are going out to trick-or-treat, you don't want your back to be itchy and your feet to be sore, you want to be comfortable. Check the weather and dress accordingly.
Most importantly have fun and don't play it safe with a skeleton costume, you want people to know that you have guts. Have a fang-tastic Halloween!