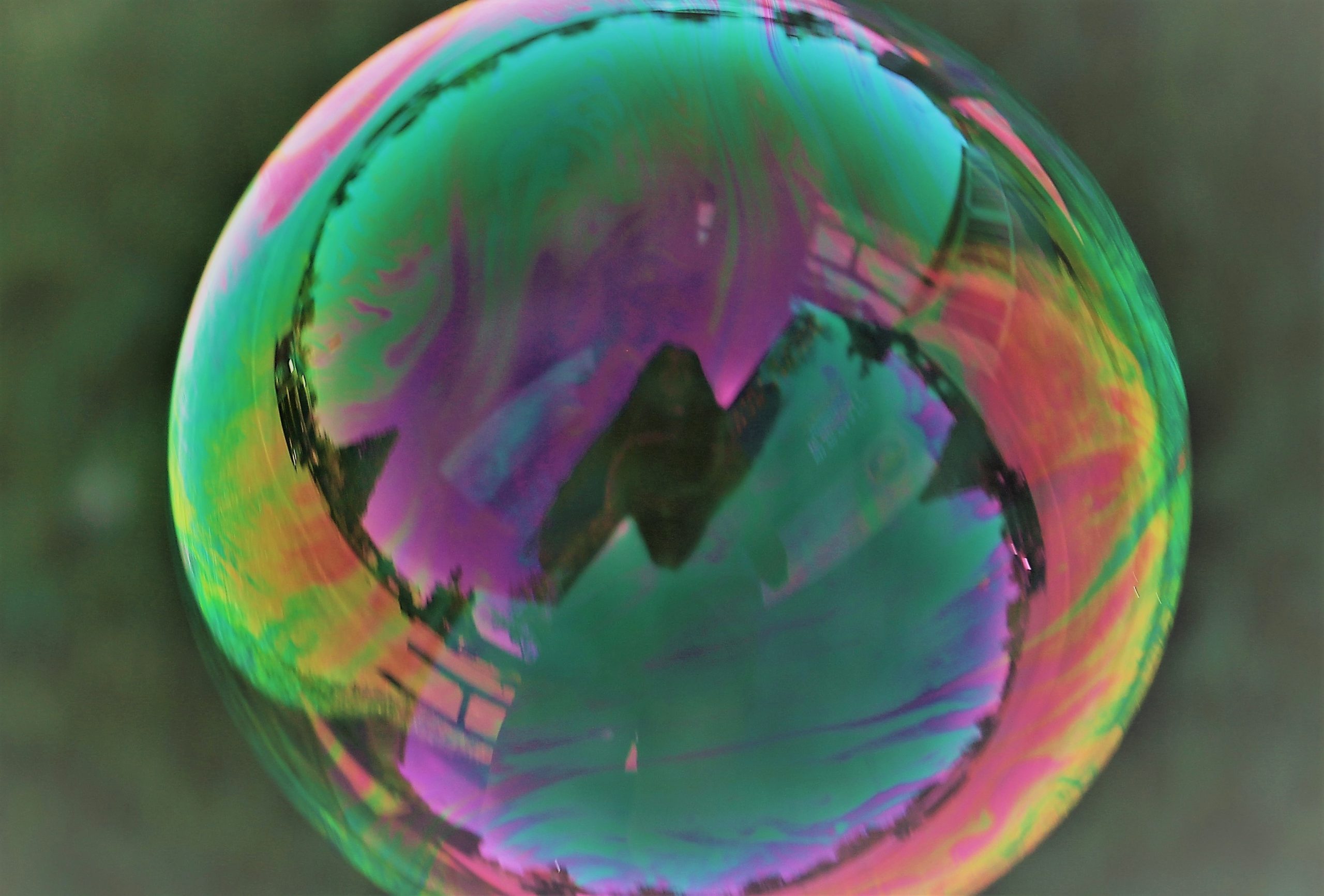 This photo of my reflection in a bubble outside Fremont Middle School is one of my favorites. It was featured in my story, "Reflecting on distance learning," published on June 6, 2020.
Despite the challenges of COVID, I've had many spectacular experiences and have been extremely lucky to write about lots of amazing people and places. I feel truly fortunate to have had the opportunity to learn about our fantastic community! Here are some of my favorite articles.
"A beekeeping buzz" May 23, 2020
This was one of my favorite articles because I experienced what it is like to keep bees. I went to the home of Kelly Wadsworth, a local beekeeper, and put on a bee suit. She showed me the hives' inside, and she taught me how to take care of bees. It was very exciting!
A bee collects pollen from a flower in May.
"Roseburg's Treasure" July 18, 2020
I loved this story because I got to learn all about osprey! Before I wrote this article, I was not aware that we had osprey nests at both Gaddis and Stewart park. Capturing the pictures was definitely the best part. For days, my family and I had stakeouts at the osprey nests hoping one would fly in or out or that we could get a glimpse of the babies.
"Keep calm and ride on" Aug. 29, 2020
I personally love watching rodeos, especially bareback and bull riding. Going out to Canyonville to watch all the determination and grit these rodeo kids from the Northwest Youth Rodeo Association demonstrate was awesome to witness! They were all so kind when I talked to them, and they were glad to have me take their pictures!
"Yellow Dog Project" October 17, 2020
I also really enjoyed writing about the Yellow Dog Project. This initiative encourages people to put a yellow ribbon on dogs that need some space. I have a dog named Cash that my family and I rescued from Saving Grace in March of 2020. He is still adjusting to other dogs and people. Now, whenever we go on walks, he wears his very own yellow ribbon! If you see a dog with a yellow, please give them some space.
As we near the end of 2020, it is a good idea to look back at the positives the year has held. Here's hoping that 2021 has a little less chaos and even more to smile about!