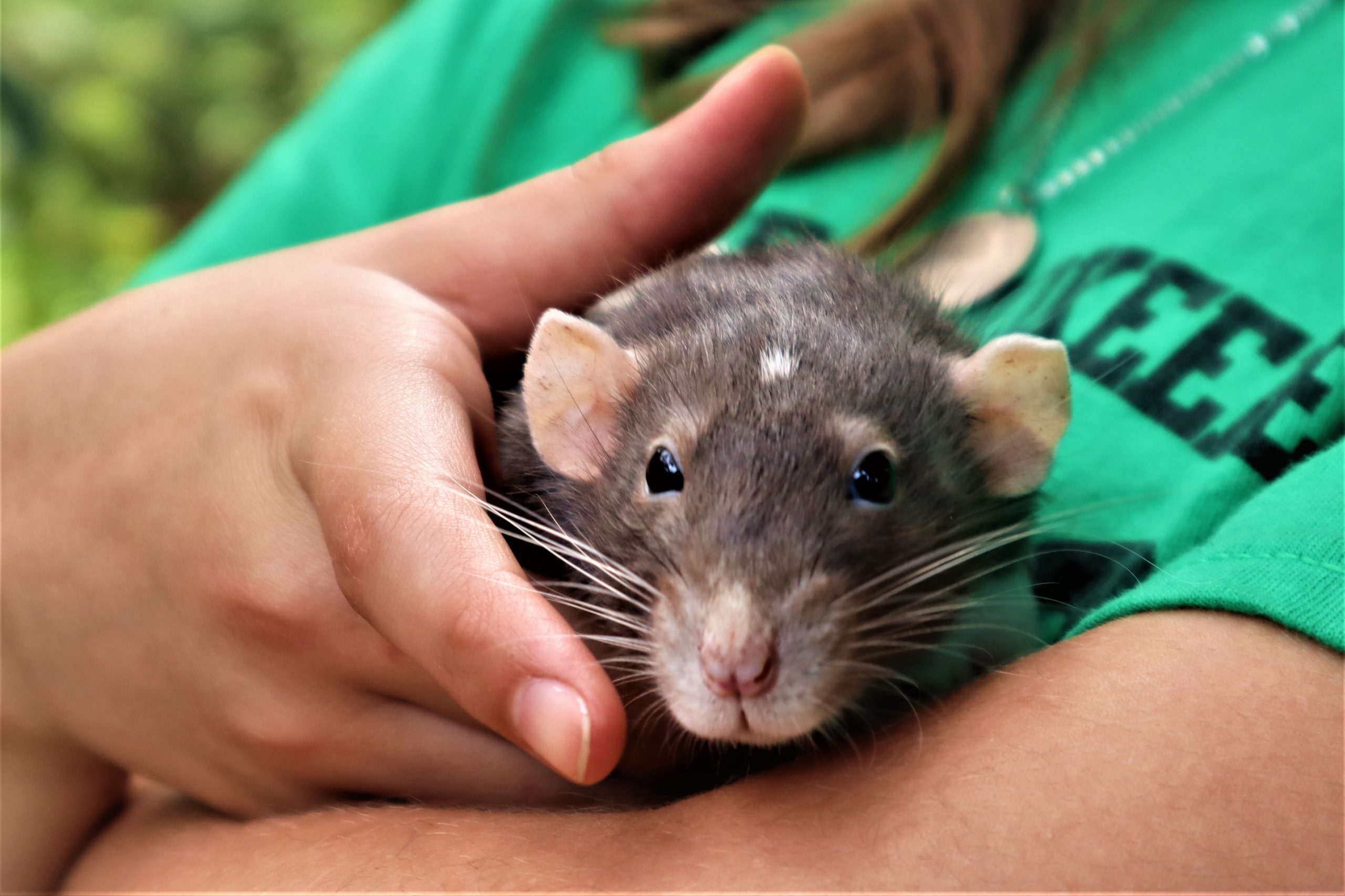 Sisters, Irelyn and Londyn Weaver have gone wild! They are participating in the Junior Zookeeper program at Wildlife Safari. This exciting program teaches children ages 10 -17 what it's like to be a real zookeeper! They learn all about animals, how to care for them, and how to share their knowledge with the public.
The Junior Zookeeper program started 7 years ago. It offers opportunities for children to expand their experiences and to explore what it is like to work in a Wildlife Park. Leila Goulet says, "I wanted to create a program that offered more opportunities for hands-on learning and appreciation of animals." The Junior Zookeeper program is a great way to educate kids in responsibility and leadership while interacting with animals. A few activities that children engage in while in the program are animal husbandry, care for petting zoo animals, and doing animal presentations for guests of the village.
Animal husbandry includes activities like caring for, cleaning up after, feeding, and working with animals. Londyn said "The program allows me to learn about animals and take care of them. I also get to talk with the visitors and show and share about the animals."
The kids also get to help maintain the Children's Zoo. This involves making sure that the animals and their pens are clean and taken care of. Irelyn stated that picking up horse poop was her least favorite part. Although it's not the most fun, kids learn that taking care of animals takes responsibility and work.
Juniors are also trained to handle animals and how to share animal facts with people visiting. Irelyn says, "I want to get better at public speaking." She is hoping this part of being a Junior Zookeeper will help her accomplish this goal. Getting to hold the animals was the girls favorite part of the program. Londyn said she really enjoyed holding her first rat saying, "I learned that I'm not a fan of its tail, but I really love the soft furry body."
The girls can certainly agree that they are lucky to have a chance to get out of the house and have some fun. If this sounds interesting to you, simply go to https://wildlifesafari.net/jrzookeeper/. Londyn added, "I look forward to holding more animals each year. Every year you are in the program, Junior Zookeepers get to handle and hold more and more animals."