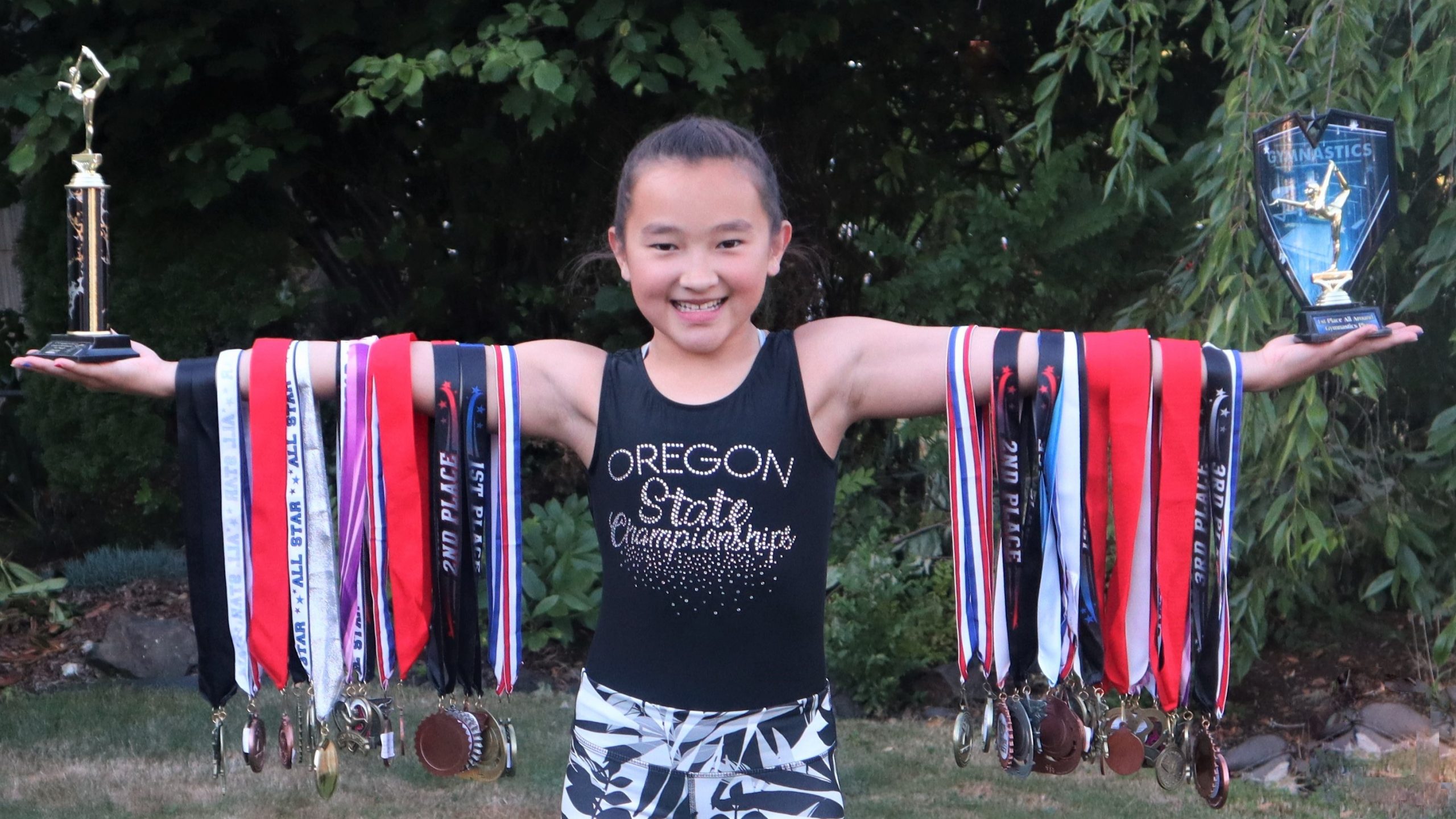 Eleven year old Olivia Mecham is a gymnastics finatic! Olivia says her ultimate goal for gymnastics is to be in the Olympics and do gymnastics in college. As a level 6, she has been in about 35 competitions so far in her 4 year long gymnastic career. Gymnastics has helped Olvia become both physically and mentally strong.
During the summer, Olivia practices 20 hours a week and 17 hours a week the rest of the year. Olivia says, "Sometimes it's hard that it is so demanding with my time and can keep me from participating in other activities." Despite the challenges, she loves the sport. Her favorite part is supporting her friends while they learn and compete.
Gymnastics requires a great deal of determination and Olivia has it. She says that she looks forward to competing more and learning harder skills. Olivia's mom, Anne Mecham, stated, "What surprises us is her dedication to the sport. Even at this young age she fully understands the commitment this sport requires. She has grown so much mentally, physically, and emotionally as well."
Olivia has certainly progressed over the years and her hard work has been paying off. As a level 4 gymnast, Olivia was the 2019 Spring State Champion in beam, floor, vault, and all around.  Khumbulani Moyo, Head coach at Umpqua Valley Gymnastics says, "Olivia is fun to work with, she is always challenging herself." He added that in the beginning she was quiet and shy but by the end of the year she was sassy and winning state titles.
Gymnastics is both a team sport and an independent sport. Olivia says "Each competition I compete both as an individual and with my team." Olivia says her favorite memory is celebrating with teammates and families after a competition.
Although Olivia likes winning, she most values her teammates, which are like an extended family, saying, "I love that no matter what happens, we always support each other and are happy we're friends."