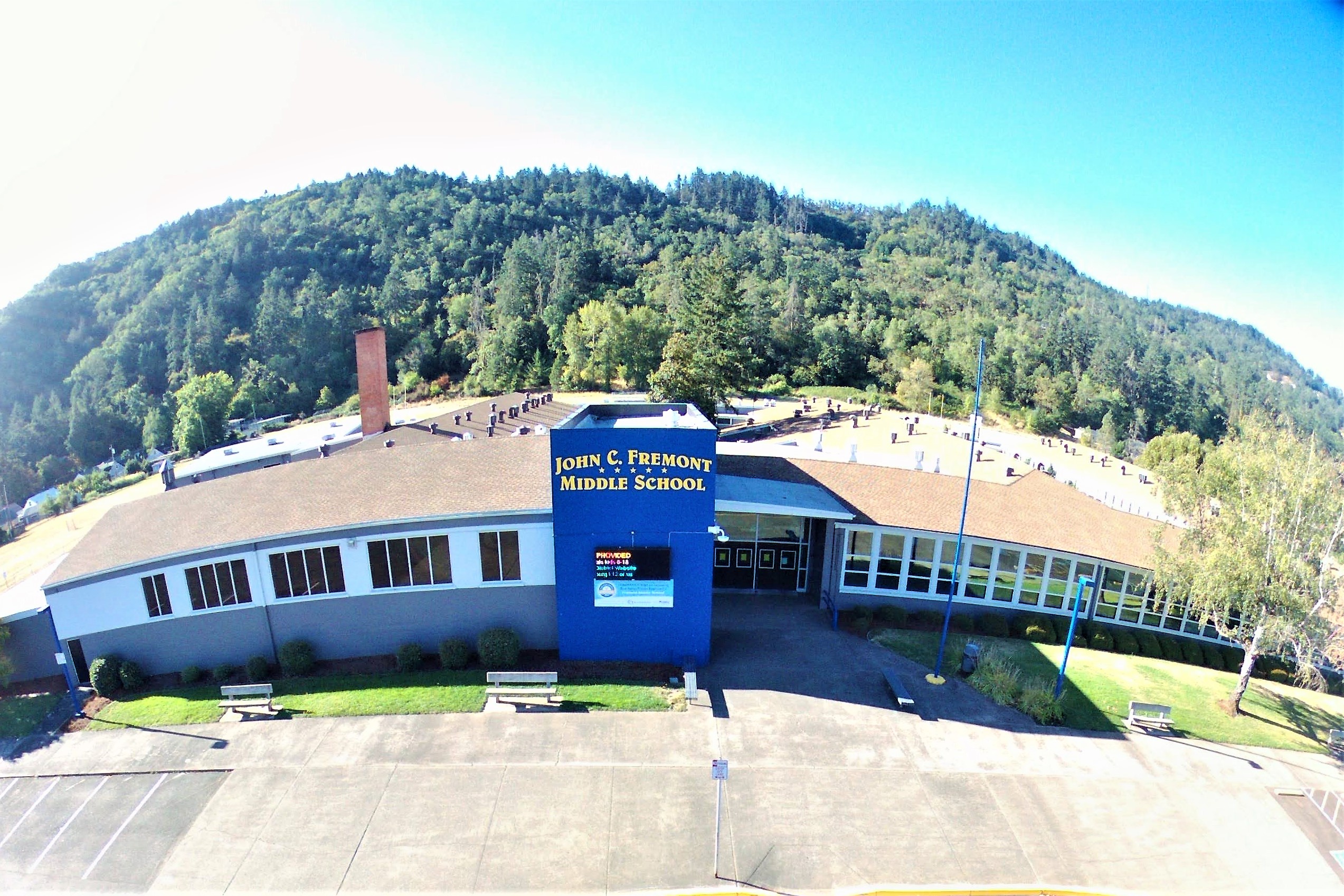 And so the adventure begins! Comprehensive Distance Learning officially starts Tuesday for Roseburg Public Schools. There will be difficulties and victories for students of all ages. Distance learning may have you feeling overwhelmed, however, the Roseburg school district has designed a plan with the hope that it will set the students of Roseburg on a path to success.

Michelle Knee, Assistant Superintendent of Roseburg Public Schools said, "Our goals are to ensure that remote learning provides an enjoyable and successful education to our students while creating and maintaining the types of connections and relationships needed for students to thrive. In addition, we are striving to ensure that we are prepared for the return to in-person learning so that we can maintain everyone's health and safety."
"The current focus of Roseburg Public Schools is to launch the new school year in the safest and most effective way possible. We want to ensure our students, parents, and staff members are ready to effectively begin remote learning when instruction starts," said Knee.

The school district issued "Start Strong, Stay Strong" informational guides. Knee said, "Start Strong, Stay Strong refers to our belief that by starting the year with successful remote learning, we will be poised to smoothly transition to in-person learning if state metrics are met and transition back to remote learning if the need arises. We want to ensure as little disruption to the learning process as possible throughout the year, and the more prepared we are in case COVID worsens, the stronger we will remain."
According to the Start Strong, Stay Strong guide provided by the Roseburg school district, instruction will be delivered in two ways, asynchronous and synchronous. It is the district's hope that these two types of delivery will fulfill the needs of their students.

Asynchronous will consist of pre-recorded lectures, readings, and podcasts. As well as video demonstrations, work problems, practice problems, discussion questions, quizzes, assignments and analytical groups.
The benefit of asynchronous learning is that the learner controls the pace. Also, it combines the knowledge of multiple experts into one learning experience and allows learning to be built upon and improved.
Synchronous learning will involve virtual classrooms and live webinars. This will allow for interaction between students in breakout groups or group presentations, check-ins via instant messaging or video conferencing, and focused activities with real-time interaction.
The goal of synchronous learning is to promote feelings of belonging and connection. It can also motivate students who need face-to-face instruction, engage reluctant learners to attend, and allow students to ask questions in real-time and share ideas and concerns.
Elementary schools will be setting daily schedules for their students, but the school day will follow a standard 9 a.m. to 3 p.m. Monday to Friday plan. Schedules will include opportunities for student meetings with teachers and instructional assistants online with their classmates and in smaller groups. Time will be provided to work on assignments and for teachers to reach out to students/families to provide feedback and online support. The platform they will use is Google Classroom. There will also be interactions with specialists in areas such as Child Development Services, music, and physical education. Breaks for lunchtime, office hours, and wellness activities will be built in. There will also be a specially designed instruction based on Individualized Education Plan goals for special education students.
Secondary education will provide many of the same elements as elementary education, but the schedule will be different. Roseburg High School will have instruction from 7:40 a.m. to 2:40 p.m. Jo Lane Middle School from 7:50 a.m. to 2:50 p.m. and Fremont Middle School from 8 a.m. to 2:50 p.m. Rose School from 8 a.m. to 2:30 p.m. Students will have four classes per semester. They will be online through the Canvas learning management system.
"Canvas is a proven platform in the education industry," Knee said, "A learning management system will help provide consistency and a more user-friendly base for remote learning."
Start Strong, Stay Strong also explains everyone's individual roles. Teachers, parents, and students will each have responsibilities in guaranteeing the success of distance learning.
The role of the educators will include building a sense of community and connecting with students daily. They will deliver teacher-facilitated instruction through live/recorded classroom sessions and/or offline activities. Teachers will also provide individual and group feedback on assignments, create self-directed learning opportunities and create and communicate availability to students and parents/guardians.
Parents play a role in the success of distance learning as well. They are responsible for reviewing school-specific schedules, guidance from teachers, and any school community messages. Parents will also need to support their child with checking and submitting assignments, asking questions, notifying teachers or school administrators with any concerns about progress or additional support needed, and ensuring that students adhere to their school's contract for appropriate behavior on web-enabled devices. Most parents have been contacted by their teachers this week. If you have any questions or concerns, call your school. They are ready to help with all of your needs.
Students are responsible for connecting with teachers regularly. They should participate in offline assignments, online classes, and recorded teacher-facilitated activities. Just like in-person learning, they will need to complete assignments and ask questions or seek support when needed. Students will need to attend regularly scheduled check-ins with teachers and let them know where they need clarification and where things are going well. Very young students will need more assistance from parents in some of these areas.
The parents and teacher can certainly encourage a student to work, but it takes perseverance and determination from all three for comprehensive distance learning to thrive.
Schools will be taking attendance. Knee explains, "Students will be considered present each day if they have contact with their teacher through an online class or individual interaction; if they turn in a homework assignment; or have some other means of contact with their teachers such as through email, text or phone."
According to Start Strong, Stay Strong, grading will return to how it was before COVID-19.
There are several resources for technology issues. Knee said, "Students should always feel free to reach out to their teachers if they are having difficulties. We are, however, developing a tech support resource page on our website that will provide additional guidance to support." Many schools are also offering support from librarians and other staff. The bottom line is, if you are having trouble, contact your school, they will find someone to help you.
The teaching community will continue to build strong relationships with their students during this challenging time. Benjamin Bentea, principal of Fremont Middle School, said, "One of Fremont's core values is tied to building strong relationships and connections. These connections should be built with students, families, and staff as this has a direct impact on student growth. Fremont believes it has adapted our traditional system to still effectively build strong relationships and connections with our students and families through distance learning."
Roseburg school district is committed to working with the community to make distance learning a success. Knee said, "We appreciate the support we have received from parents and students alike. We know this situation is not ideal for anyone, but if we all work together, we will have a successful school year."