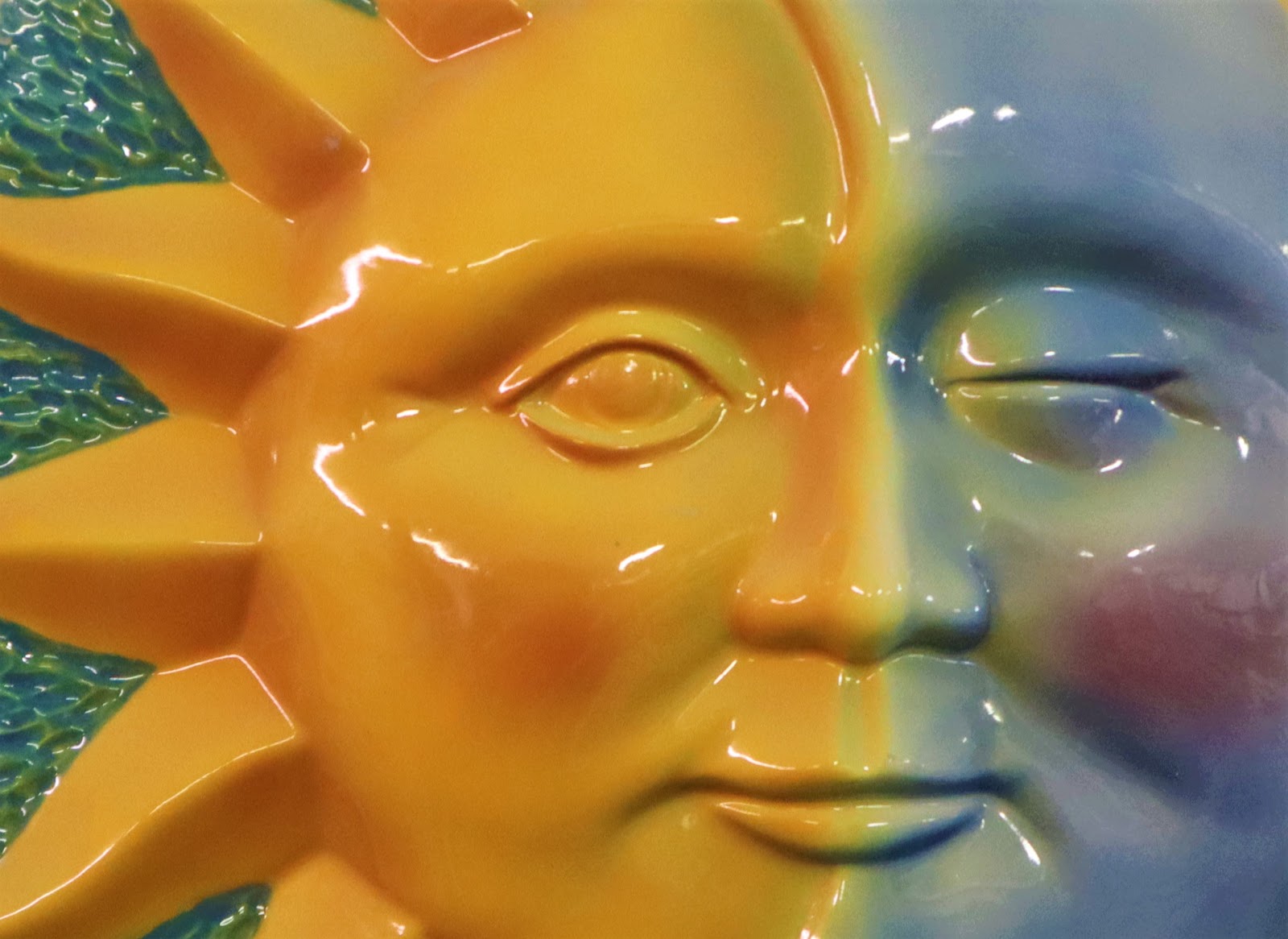 A beautiful piece of airbrushed art at Over the Hill Ceramics.
When you walk into Over the Hill Ceramics you see row after row of unpainted sculptures waiting to be personalized. This is a place where people of all ages can have fun and make art.
Rosemary Nicklason, owner of Over the Hill Ceramics, said, "We offer greenware, bisque, stoneware, firing, raku, airbrushing, individual instruction, birthday parties, homeschooling projects, team building, and group instruction. There are many techniques using glazes, underglazes, specialty glazes, acrylic techniques, and translucent stains."
The name of the business on 400 S.E. Lane Ave. in Roseburg was not chosen by random. Nicklason said, "I call it Over The Hill because when I first started back into the field, we lived in a valley, and the sign at the end of the road said, 'come Over The Hill to ceramics.' I rapidly outgrew the garage and moved into a small storefront on South Stephens. That only lasted about nine months and we outgrew that space. Fortunately, I saw when the candy distributor was going out of business. I went to them and asked who the landlord was. I contacted him, and the rest is history."
Nicklason has had a successful business for 20 years. "A great part of being successful is having moral support from my family and good returning customers," she said. "Oh, don't forget lots of hard work. We try to keep them coming back by offering new items for sale and being able to offer different techniques for finishing them."
She added, "I have been in the field since 1962 and I like to think of myself as a people person. I enjoy people and the interaction that comes with it. We have been referred to as therapy class by many of the customers."
They have adjusted to the restrictions of COVID-19.
Nicklason said, "COVID has changed the business because of the no group ruling. Customers call and we do porch pickup and shipping for out of town people."
Many people are unaware of Over the Hill Ceramics.
Nicklason stated, "I would just like people to know we are here. 20 years and I still hear "I didn't know there was a shop here," or  "When did you open up?" So, if you're looking to get your art on, look no further! Over the Hill Ceramics has been providing for our community for 2 decades and is at your service.
Dragon sculptures, one done with the cobblestone technique (left) and the other is glazed (right).
A piece of art made with marbleizing, underglazes, and by being raku fired.
A look at one of the many shelves filled with interesting pieces waiting to be painted on Jan.4, 2021.